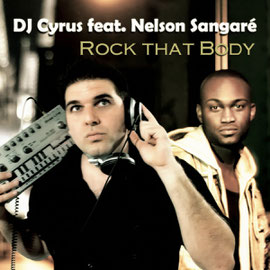 for licensing, booking or any other request contact: info@cyrustrax.de
become a friend @ http://www.facebook.com/cyrustrax
and follow @ http://www.facebook.com/djcyrusofficial

Release Date: 21.09.2012

Itunes: http://itunes.apple.com/de/album/rock-that-body-feat.-nelson/id556493936
Musicload: http://www.musicload.de/dj-cyrus-feat-nelson-sangare/rock-thatbody/musik/maxi/13853620_2
Amazon: http://www.amazon.de/Rock-That-Body/dp/B00938TNLM/ref=sr_shvl_album_1?ie=UTF8&qid=1347982128&sr=301-1

Official musicvideo of former aspirant Nelson Sangaré from the german show DSDS (like "American Idol")  and DJ Cyrus (known from projects like Beam VS. Cyrus or Cyrus & The Joker) with their second single " Rock That Body ".

Offizielles Musikvideo des DSDS Kandidaten Nelson Sangaré und DJ Cyrus (bekannt durch Projekte wie Beam VS. Cyrus oder Cyrus & the Joker) mit ihrer zweiten gemeinsamen Single "Rock That Body".

Tausend Dank nochmals allen Beteiligten, die dieses Projekt und Video erst ermöglicht haben.
Julia,für Deine tolle Performance.
Felix von Canstein (Canstein-Pictures) / Studio / filming http://www.canstein-pictures.de/

written & produced by Cyrus Sadeghi-Wafa and Sascha M. Radevic @ Cyrus Trax Studio

Please subscribe
 
© Copyright protected work. ℗ by Cyrus Trax - Alle Rechte vorbehalten / All rights reserved. Only for watching, listening and streaming. Downloading, copying, sharing and making available is strictly prohibited.